[It is crucial for you to view my
Introduction To Finalists
blog post to know who are the other finalists so that you get a rough idea who am i referring to in this post XD]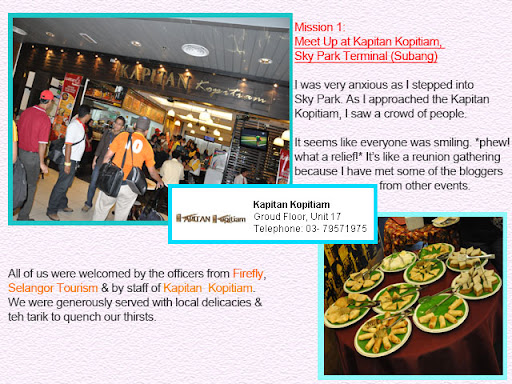 Many special thanks to Firefly for hosting us! You can view the
website
(for booking of tickets and latest promo)
and their
blog
(for latest internal updates)
It was a pleasant beginning, the Firefly's official photographer was very friendly. Within minutes, we were all comfortable with each other. I couldn't think of any better ways to kick start My Selangor Story!!!
After leaving Sky Park Terminal by bus, we headed to
Carlton Hotel
. It's a small hotel, just nice for us all. However, the rooms have a
damp, musky odor
and there are
small cockroaches
roaming around.
*yuckz
* I hope that the hotel management can do something about the insects invasion soon!
Special thanks to Pentax for generously loaning us the camera! Click here to visit
Pentax official website
to find out more about their camera ranges!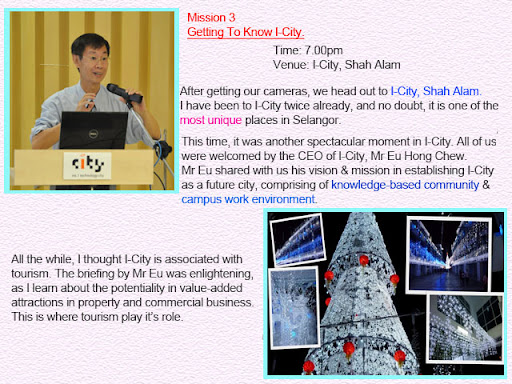 The decorations at I-City is always changing. It will not be the same the whole year round, thus, this encourages visitors to come multiple times. I agree that new attractions is necessary, but proper maintenance is also required. I noticed that there are several attractions that aren't properly maintained, as in fused LED bulbs, blackened LED tubes, and also the bad odor that the LED emit when it fused!
The idea of rhythmic lights is interesting! The upcoming attractions like Snow World, Safari Park and the largest TV Screen very captivating as well. The Safari Park that is available right now is still incomplete. By the way, what is the giant grasshopper doing there?? *confused* It would be cool if there's live animals in the Safari Park. =)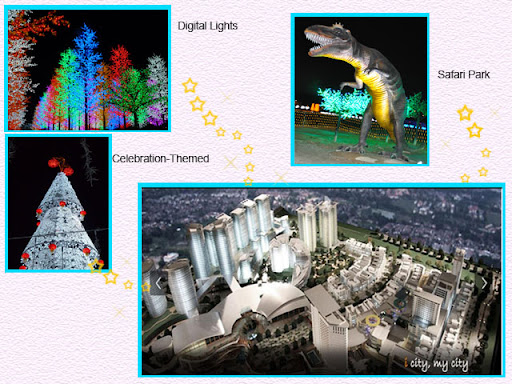 Click here for
location map
. At the moment the charges are RM10 (for attractions & drinks)
There's also a magic show by one of the stalls. Check this video out!
The
Uptown Shah Alam
also has a Facebook Fan Page:
click here.
You can see varieties of activities being held on a monthly basis, from automotive, food to cultural exhibitions and performances! It's incredible to see how people work their way to success.
By travelling just a few hours, I have enriched myself with many valuable experience.
I want to be a "Duta" (embassador) for Selangor too!!!
Before i end my post, I would like to thank
P1 W1max
(as the official wifi sponsor). Although certain areas that we visited didn't have internet coverage, having a mobile internet is very convenient. I am sure the P1 W1max services and coverage will increase soon!
Hmm Hmm.. I hope my post didn't bore you!
There's more to come!!!
Please vote for my entry for me to win the contest. Your loves are important to me.