It's time for a happy post today~!
I went for
Zouk's 6th Birthday
-
The Mad Hatter Party
on March, 26.
Ta daaa.. Zouk turned into a fantastic wonderland! Perhaps, we shall call it
The only one thing i would blame is the weather, it was raining and drizzling and the garden becomes very muddy. I feel envious for guys who attended because they weren't wearing heels, so their heels didn't sink in mud.
I met the absolutely-sure Absolem (Blue Caterpillar).
As we entered, i saw people crowding around me, then only i realised that there was a magic show.
Look, the bottle firmly in one piece, and then The Magician puts a pin in it.
One, Two, Three!!!
Bottle pecah liao~
(
Sorry la, my camera not so hi-tech snap till blur blur)
Then we entered Zouk, and saw a
collection of Mad Hats
being displayed.
I captured the one attracted me.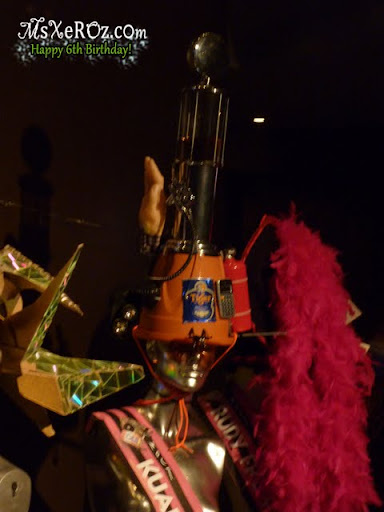 Then only came across
Tongue In Chic
Blog that this hat was called the
KL Survival Hat
designed by Kuah JenHan.
What about me?
Well, I MAD too!
Cutely mad-dicious!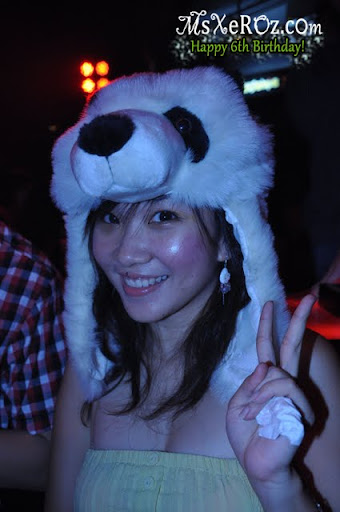 Then the important VIPs came to officiate the ceremony!
Zouk is 6 this year!!
There's too many
Mad Hatters
, this one always
poke
my head,
poke
my eye,
poke
my body,
poke
poke
everywhere
poke
poke
!
Gosh..Im so..BALD!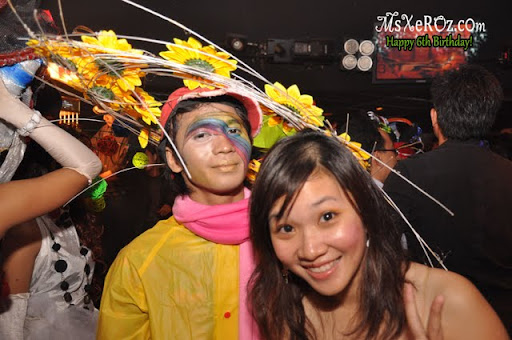 Not to miss out
TangLung Hatter
...She looks like the LED lights in I-City.
Yellow, Blue, Green, Red, Orange~ WoW!
After that we exited Zouk, and act like clown at a corner..
Lady Gaga inspired pose.
We feel hungry and thirsty (
Free flow has ended when we entered Zouk, which is before the celebration begin. Hmmmphh.. How can there be a Birthday Party without food and drinks??
)
So, we went here..
Munich Gastro Bierhaus. I Don't know how to pronounce this, but i assume
Bierhaus=Beer House????
Whateverlah~ As long as have beer then OK already!
Posing Posing~Bumped into XeRoZ's housemate. I bet he is laughing at my "
hiao-ness
"
WTF!
Wern ordered
Yummy Mushroom Soup.
At least we know it doesn't come from Knorr or Campbell.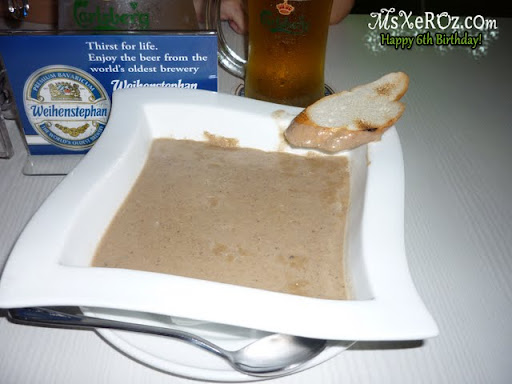 While TianChad ordered..
I don't know what we call tis..
As mad as it can be, the hotdogs are
fantastico
paradisco
delicious
!
Although Im not really used to the unique taste!
I end my post with
How do you pronounce
WEIHENSTEPHAN
?
WRONG!!!
Here's the answer...
Wheee..Wait up for my hyper post with Chinese Orchestra!
See ya!