Welcome to the long awaited episode of ...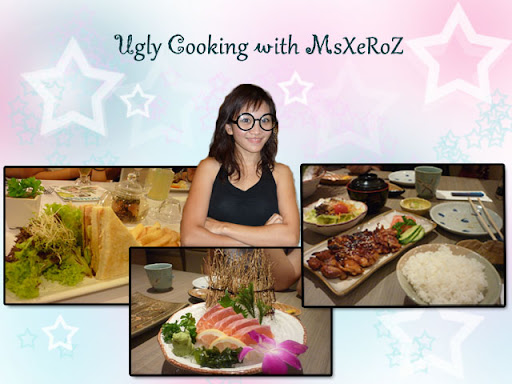 Today, I shall introduce you
The Most
HORRIFIC
D.I.Y TOMYAM FLAVOURED STEAMBOAT
!
One
ugly
day, at 7.30am, my Manager sms'ed me "
Bring tomyam paste, gonna have steamboat today
".
I woke up and brought the tomyam paste to work..
During lunch, everything is set up. We has our spontaneous steamboat party
WITHOUT
bringing
forks, spoons
and
bowls.
Here's our raw materials..
I was responsible for soup preparation. However, it was so spontaneous that I didn't have any materials to make the soup sweet. So, the soup..tasted sour and spicy only..
Nonetheless, this shows us..
PLANNING IS A MUST
!
Don't ever have spontaneous steamboat sessions without preparation!
Can't wait for our future steamboat sessions though XD
It has been a long time since i have steamboat..T_T