Hi Readers,
Welcome to Ugly Cooking Episode 4!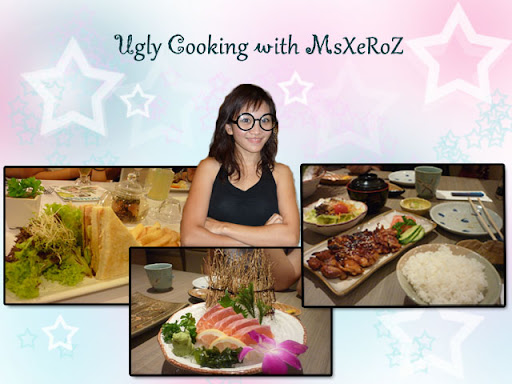 Today i will feature "
The Delicious
", "
The Unique
" and "
The Shit
"....
Let's start on with "
The Delicious
"
The one and only dish that doesn't require much skill to cook is
Pasta with Cheese Cream
!
Those who love Pasta & Cheese will find this extremely delicious.
It's simple, cook your pasta, heat up the cheese cream from Prego's and mix. Add on sausage or ham if you wish
.
Okay, this..is..
This is the only unique-looking konyaku jelly you can find.
Because i dont have jelly mould in my house.. so how does it look like this?
The Jelly was prepared by Wern.
and she told me she uses
THIS
...
.
.
.
Interesting isn't it?
Delicious too!
Finally, lets move on to
THE SHIT
Last 2 days, i thought i had finally emerging to become a good cook.
Despite looking a little bit oily, this dish looks okay...
Then i even prepared
steamed egg
. steamed egg supposed to taste like
Chawanmushi
..
But mine is so
mushy squishy.
.
Too much water i guess.
Thinking that i'm a smart fella,
I fried the steamed mushy squishy egg.
To my aghast..
It turned into a
diarrhea-looking plate
of ........
MsXeRoZ.com do not condone act of food wasting, but i really cant bare myself to finish this dish.
Sorry chickens, i wasted your eggs..