I will be working over the weekends and it is most unfortunate that i wont be able to celebrate Chap Goh Mei.. *sad*
Therefore I would like to take this opportunity to share my wonderful experience visiting
FGS Dong Zen Temple
few days ago.
*~*~*~*~*~*~*
We were welcomed by a beautiful stretch of lights along the roads.
I went with XeRoZ, and we arrived at 7.20pm.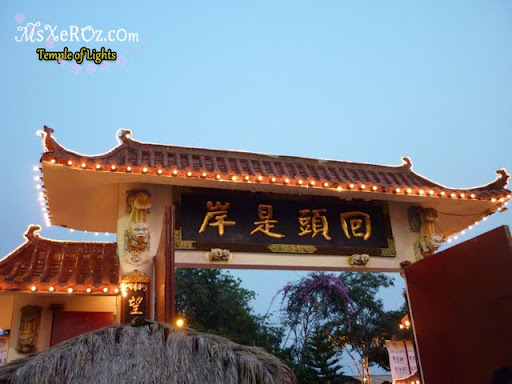 As I entered the temple, i was surprised!
There were beautiful decorations all over this temple.
Lanterns were beautifully positioned and it lights up the whole pathway.
T
oo bad i look freakingly tired..Otherwise this would make a nice photo T_T
Cute Cute stuff~! And I'm one of them too!
I thought the temple is small, and i shocked when i saw the map!
The temple even set up a stage for performances through the night.
I think it's great because kids would love it, and the elderly can sit down here and be entertained at the same time!
Quote of the Year:
Say Good Words
,

Do Good Deed

,
Think Good Thoughts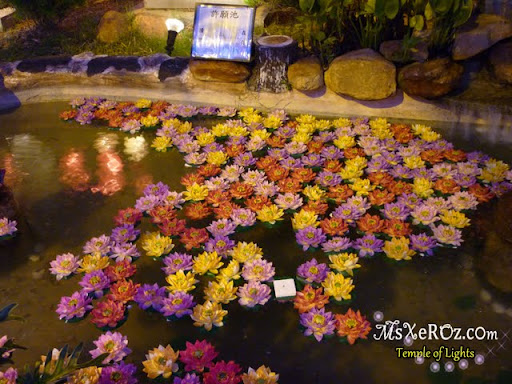 Even the Entrance to Food Court is astoundingly attractive!
Something strange happened, and ended up as one of them.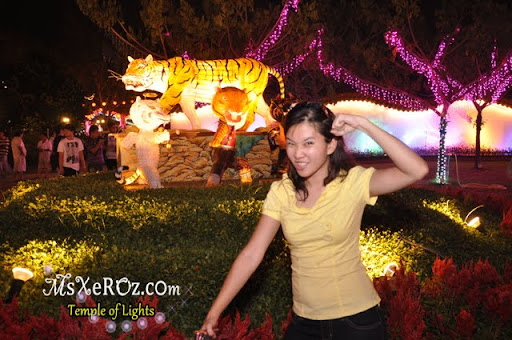 Main attraction-
The Rotating Giant Tige
r & 3 Mini Tigers.
Love this photo the most!
Don't have DSLR also can snap pretty pics!

*yeay!*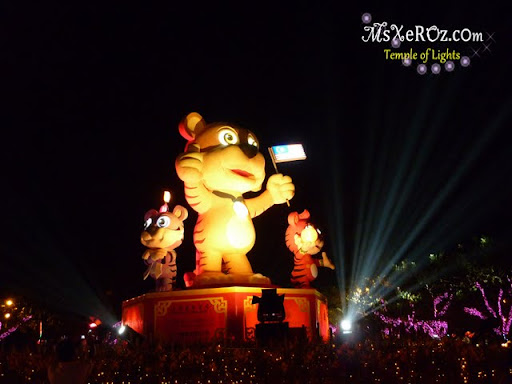 The park was huge & it was decorated with different lights and monuments.
I find it amazing to decorate lamp posts with Lotus Flower motives.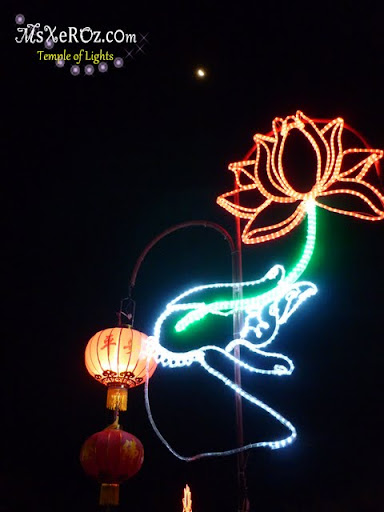 There's too many photographs that i took...
Spent 3 hours ++ there until the temple closed.
FGS Dong Zen really lighten up my day! I felt very happy there..
despite sore legs, stomach growling & hot. The journey there was worth it!
I thought this kid is so cute!
Then i realised it's Young Buddha.
Legend says that when Buddha was born, he has one finger pointing up to sky and another finger point up to earth, and his 7 first steps were bloomed with Lotus Flower.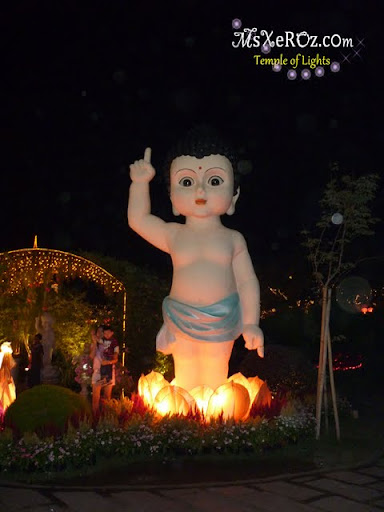 It was a magical night! Despite 1000+ crowd that night, i bumped into my old friend, Chun Ming!
Then i even met Po, from Kungfu Panda!
*~*~*~*~*~*~*
I'll be away for a few days!
Have an enjoyable Chinese New Year over this weekends!