It began as a beautiful day... The weather was nice, the sky was clear..Everything seemed perfect!
I had to fetch my sis Wern (
visit her new blog
here
) to
Kementerian Pelajaran Malaysia, Putrajaya
for her to translate her results.
It's truly Malaysia because they can build huge buildings but never have enough parkings. Everyone seem to double park there, and along the roadsides too!
It was a standstill jam, we were not informed of whats going on up front!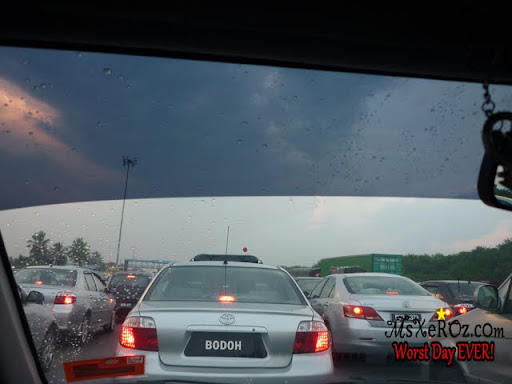 We waited and waited until it rained..
And the rain stops..
We waited and waited until the sky turns dark.
And finally we are able to reach home..
But our house is
smelly
, coz we forgotten to through the rubbish last week.
We had uninvited guests too!
lurking all over the kitchen..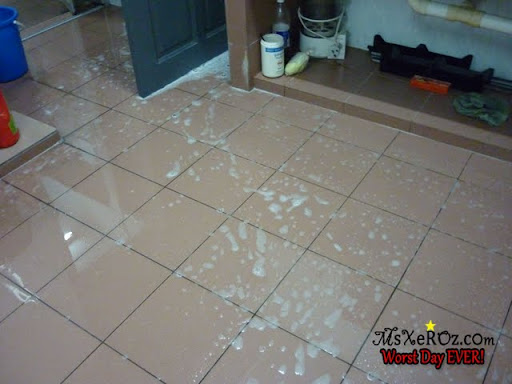 No choice, we tried to exterminate the maggots but failed.
Maggots seem to develope resistance to insecticides. we had to pour hot water and wash the whole kitchen.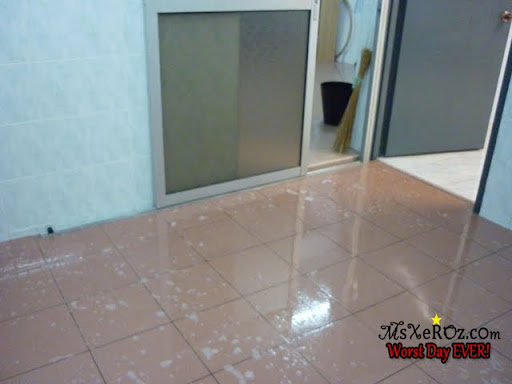 The most horrendous task was to
transfer the maggot-infested dustbin to another bag
and bring it outside!
Wern had the honour of transferring the trash..
It was pretty disgusting to see the maggots jumping out of the rubbish bin onto the floor!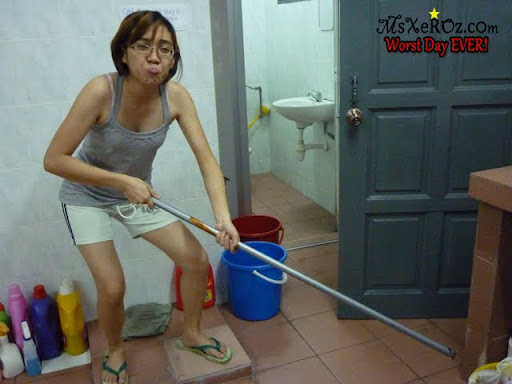 As the older sis, i had the privilege to leave the Wormy matters to Wern.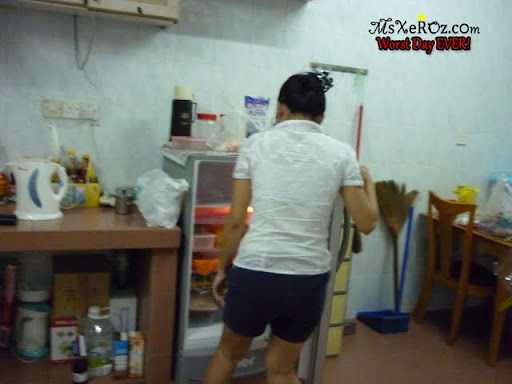 Yeah..My 1st Bak Kut Teh..lol, with fish tofu..New recipe.
Rest assured, my kitchen is perfectly clean now~!
This incident teaches us a lesson, always
throw away ur rubbish everyday after cooking
!