It has been quite a while since i posted things about myself and people i do. And today i'd like to share with you.. CLASH OF THE TITANS in a swimming pool..
Everything was peaceful until they noticed i 'paparazzi'ed on them..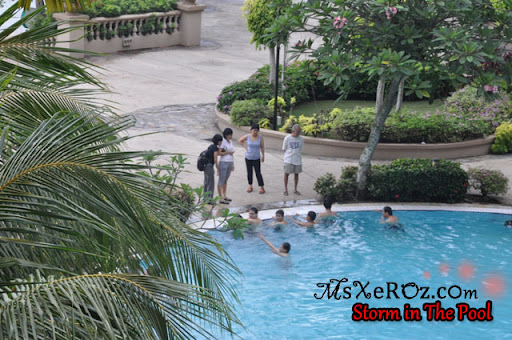 Then i went for a nearer up-close shot..
United We Stand, Divided We Fall..
...
Who's taller?
Ah Boy at the bottom seemed to shiek in pain..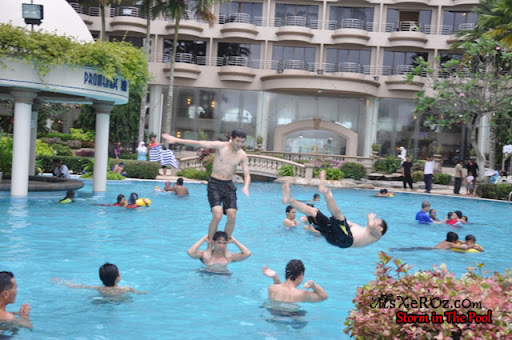 Ka BooSh..
The boys threw their father away!
Train in the water..
The fight!
Whoever falls lose!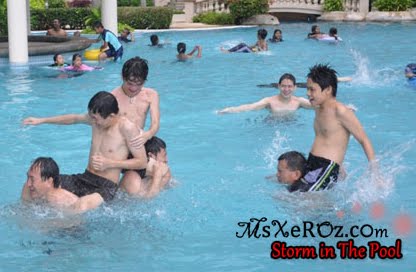 Here comes papa!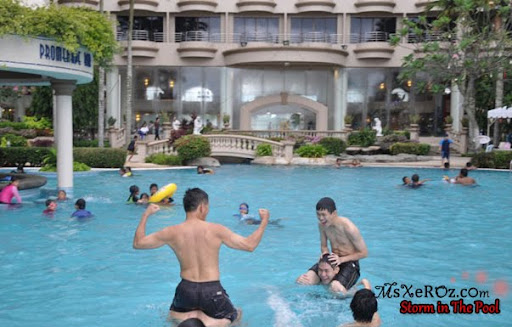 Dad vs son..
Oh..it's such a beautiful gloomy day~!
Hope you enjoy's todays post!
More personal stuff will be revealed soon!