Hey~! It's Chinese New Year Season~!
I'm back to Ipoh for my Hairy Affair..
*This IPOH signboard costs RM400,000.00! Beautiful~! Satu lagi Projek Barisan Nasional*
Went to Styles Saloon for my regular hairy affair!
Usually Jian aka XeRoZ will accompany me..
Focusing on a book without specs on..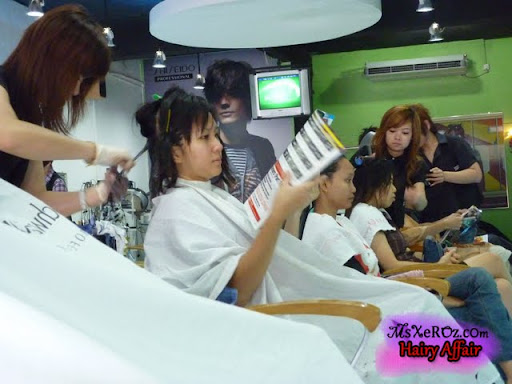 We chose our style and colours, and sat there waiting to see the "new" us!
and I'm done, curly with dark brown hair..
Jian aka
XeRoZ
is getting something red, while
Quite acceptable la, coz i have to look appropriately impressive at work.
Look what has become to those 2
LOLs. The end of my Hairy Affair~!