Life is a dream, we are dreaming..
Day by day, I find my way,
Look for the soul and the meaning...
And I always feel, what I have been searching for..
And I am not, lost anymore.. 
I'm Nicole @ MsXeRoZ. All along, I was Meant To Be a Standout in life~!
I was alone and new in KL when I came from Ipoh to get a degree. In the first week of college, I was elected as the Class Rep of 30 students.
Time flew, I moved on to university..Faster than the history of evolution, I am tasked to lead a course of 150 students...
Yes! I've done it.. I bet, I've done it well!!
I may not be the brightest in class, but I gave my best. Mama and Papa, Thank You!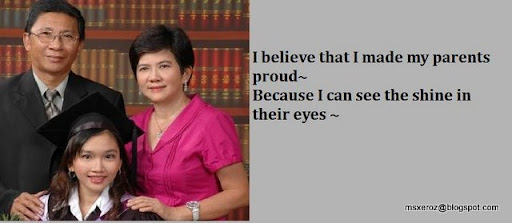 It's time to contribute to the society....
I've grown into a more learned and experienced person. 
At home,
I'd be having fun. Believing in who
i was meant to be
in the first place.
I don't have to be a superhero, to believe that i can fly~!
Nicole <3