The journey begins....
One fine day, when threads of destiny began to untangle.
On the other side of the world, lies Swiney da Swine lying on the Papaya Island..
Wait a minute! Hey!!! You look familiar!
Swiney: Who me??? Oh..I'm kinda famous lately..Want my autograph?
*Swine also featured in:

The story continues....
Chad and MsXeRoZ went to look for their long lost pink-coloured buddy, Swiney!

What's so great about the McValue Lunch???
Up Up and Away!!!
Despite the fact that the three of them had no driving licence, they managed to reach McDonald's safe and sound..
At the McDonald's..
Every thing in McDonald's seems perrrfect!
Including the waitress..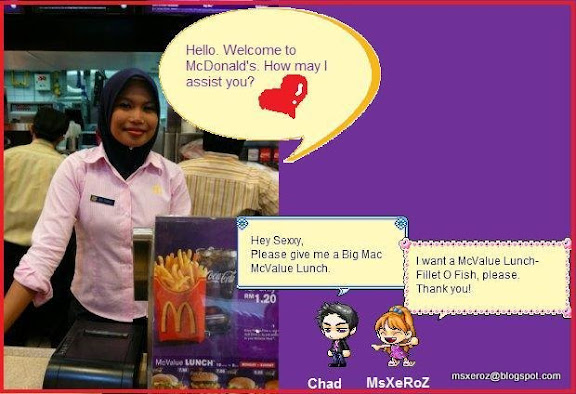 Chad and MsXeRoZ were too excited to notice that Swiney has disappeared!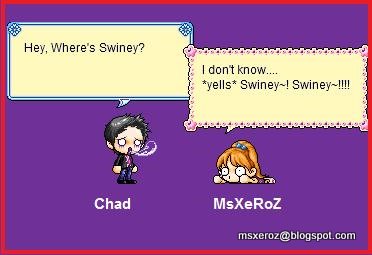 With their stomach hungry, they felt devastated! Swiney, where have you been?
Suddenly, a soft, distant voice called out to them..
Swiney!!! There you are! You made us worried!!!
Swiney has been an avid traveller. He had just conquered the Broga Hill, and now.. He conquered McValue Lunch!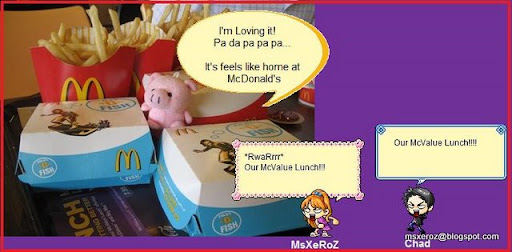 I'm Loving It at McDonald's... It's a place where fond memories took place.
With the Super Duper McValue Lunch Deal~! You can reward yourself with Chocolate Sundae!
May these memories last till end of time...
Hey..Swiney had conquered my Burger!!!
The following week....
At the peak of a mountain, somewhere in Malaysia...
*~*~*~*~THE END *~*~*~*~
Cast:
Nicole as MsXeRoZ
TianChad as Chad
Swine as Swiney (himself)
Exclusive photographer Ange Tan
Producer: Nicole
Note: No animals are harmed in the making of this post.
Love,
Nicole